Chelsea Fans Reportedly Stabbed Ahead of Galatasaray Champions League Clash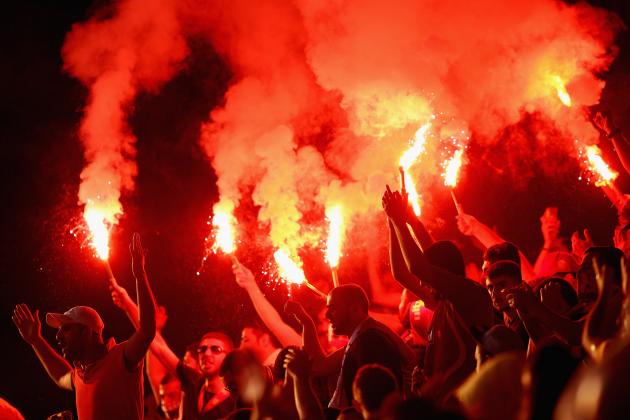 Chelsea fans were reportedly attacked ahead of the club's Champions League round of 16 tie with Galatasaray, with at least one supporter being stabbed in Istanbul.
At least one fan was stabbed in the leg and another beaten up in a bar near Taksim Square in the city centre, where two Leeds fans were attacked and killed in 2000, ahead of a UEFA Cup semi-final.
Neither of the Chelsea fans was thought to be seriously hurt and neither required hospital attention. The club were made aware of the incident.
Considering neither individual required medical assistance, Eliot Rothwell of the Mirror opted to question the severity of such clashes:
Reports say that the #Chelsea fans stabbed 'didn't require hospital assistance and were stabbed in the leg'. So a cut, not a stab?
Regardless of how the actual wounds are described, there is no doubting this is a serious matter.
Barlow's report doesn't suggest Galatasaray fans were behind the alleged attacks, calling the assault "unprovoked."
The isolated incident comes after Borussia Dortmund fans were targeted by Zenit St. Petersburg thugs in Russia, as reported by BVB's fan liaison officer Jens Volke, via Stephan Uersfeld of ESPN FC.
It is claimed a group of "up to 20" Zenit supporters initiated attacks that left "one suffering a fractured nose and others sustaining more minor injuries."
Safety abroad remains in the consciousness of all English fans after two Leeds followers were killed in Istanbul 14 years ago. Christopher Loftus and Kevin Speight were stabbed to death during a brawl in Taksim Square, according to BBC News, a turn of events that overshadowed the club's successful run to the UEFA Cup semifinal.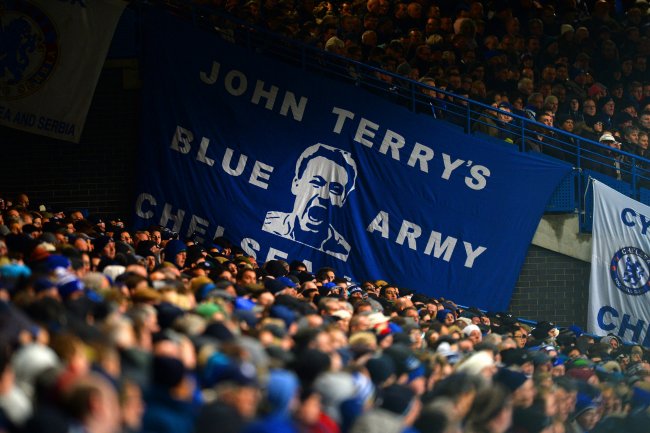 The European governing body has moved quickly to limit repeated moments of danger this season by sanctioning arena closures in difficult areas. The Petrovsky Stadium's Ultras section was closed during Zenit's first-leg loss to Dortmund after violent scenes marred the Russian club's previous clash with Austria Vienna, as reported by Uersfeld in an alternate report.
Chelsea confirmed the latest attacks on Wednesday, and alluded to the hostile atmosphere fans can expect when attending the Turk Telekom Arena:
The club is aware of 2 incidents involving fans in Istanbul last night & is working with relevant agencies to best ensure safety of all.#CFC
CFC fans in Istanbul reminded it's not safe to use Metro to & from stadium today. Special bus recommended. The Blues will aim to become the first English club to score in their knockout tie after Manchester City, Arsenal, Tottenham, Swansea and Manchester United all failed to hit the back of the net during their respective fixtures.
Didier Drogba faces his old team for the first time since scoring the winning penalty in Chelsea's 2012 Champions League triumph, adding extra spice to an encounter that will also see former Inter Milan bosses Jose Mourinho and Roberto Mancini battle it out for a place in the quarterfinals.