Ukraine's prime minister resigns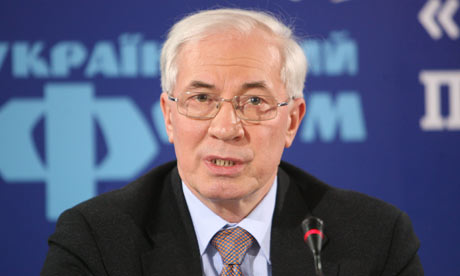 Ukraine's President, Viktor Yanukovych has accepted the resignation of the prime minister,Mr.  Mykola Azarov and his cabinet amid continuing anti-government protests.
 Mr.Azarov offered to step down as prime minister to create "social and political compromise".
The move came after the Ukrainian parliament voted overpoweringly to annul a controversial anti-protest law.
The protests have spread in recent days across Ukraine, even to President Yanukovych's stronghold in the east.