Rell Bull supremo Ralf Rangnick plays down Everton reports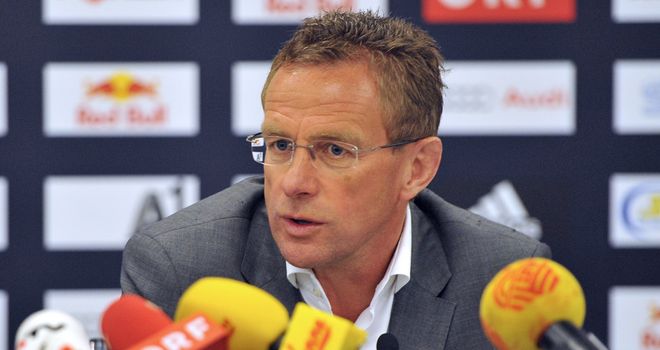 Ralf Rangnick: Says he has two-years left on his current deal
Ralf Rangnick has played down reports that he could be in line to take charge of Everton – by insisting he still has two years left on his current contract with Red Bull.
Rangnick is general manager for Red Bull Salzburg, as well as German side Red Bull Leipzig – who have just been promoted to the third tier and who he is charged with getting into the Bundesliga.
It has been widely reported that the former Schalke and Hoffenheim coach has been interviewed for the vacant Everton job, and had impressed chairman Bill Kenwright.
However, Rangnick has suggested media reports about an impending move to Goodison Park have been premature.
"I have been made aware of that (a potential move to Everton) and well, you should not take every one of those media reports for granted," he told Mitteldeutscher Rundfunk.
"I have had signed a deal for three years with my current employer and thus far have just been in my actual job for twelve months."
Ragnick took up his dual sporting director role last summer.