Premier League: Liverpool midfielder Lucas Leiva happy with improvement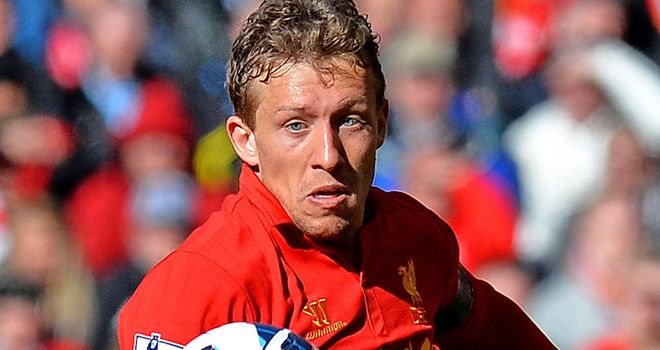 Lucas Leiva: Believes he has improved as a player at Liverpool
Liverpool midfielder Lucas Leiva says he has learned to adapt his game after six years in the Premier League.
The Brazilian was heavily criticised during the early part of his Anfield but, despite injury problems, he has blossomed into a key player.
He feels the main factor behind his improvement is the experience he has gained, which has helped him develop a greater understanding of the game.
"My tactical awareness improved thanks to English football," he told Sportv.
"I learned that some players are needed to do a good defensive job to free the most skilful players.
"It's necessary to learn that. I am tactically more prepared now. I have experience in the midfield roles."
Lucas is also keen to establish himself again as a regular for Brazil and hopes Liverpool can have a good season to boost his profile.
"Since Dunga was the manager I have had a few chances," he said about the national team.
"I had a longer run with Mano Menezes but then I got injured in the knee, leaving me out for a long time.
"People certainly watch more teams playing in the Champions League and in finals. I believe Liverpool will do better next season."