Patrick Stewart, 'a little hungover,' has first pizza slice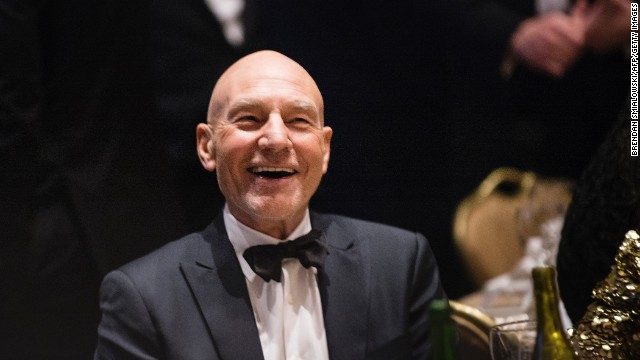 When Sir Patrick Stewart found himself "a little hungover" Wednesday morning, he turned to a proven soak-up-the-alcohol meal: a slice of pizza.
But the moment was something of a milestone for the 72-year-old actor, who was indulging in his first ever slice of pizza.
He took part in the grand tradition of a slice post-drinks in New York and, even as a first-timer, exhibited the proper local folding technique: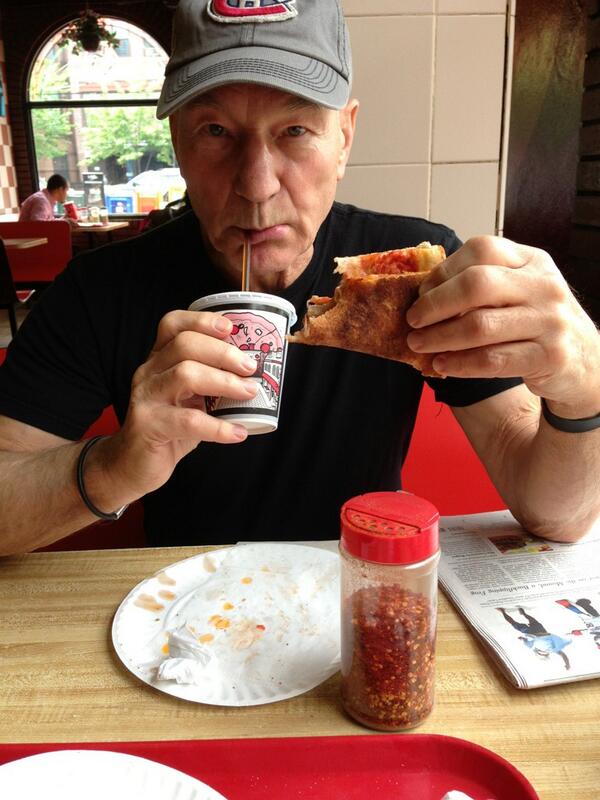 Not that the actor doesn't know his way around a pizza – he has had the stuff before.
"To clarify," he tweeted Wednesday evening, "1) I've never had a 'slice' 2) I've been a Habs fan all of 4 weeks 3) I'm also a fan of [Mayor] Bloomberg's soda legislation."
As Stewart later explained to New York Magazine's Daily Intelligencer:
"There was a school of thought that I had eaten my first pizza, but of course how could that possibly be true? I would have had to have stayed locked up in a cellar. But nevertheless, this was my first slice of pizza, which I was only eating because my fiancée and I were a little hung-over yesterday morning and she said what we need is pizza and a soothing drink — and she was right. It solved the