Eredivisie: Patrick Kluivert leaves his role as FC Twente youth coach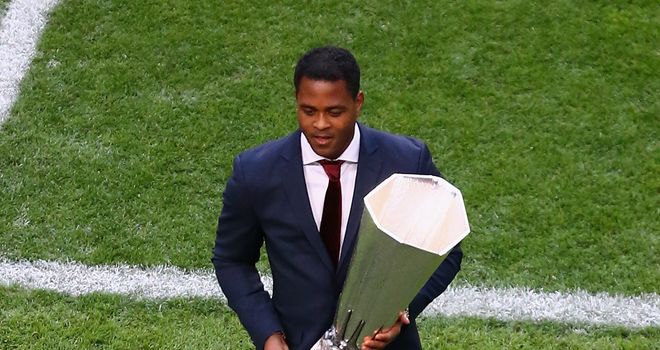 Patrick Kluivert: Has left his role at FC Twente
Former Holland striker Patrick Kluivert has left his role as FC Twente youth coach.
The 36-year-old, who won league titles with Barcelona, PSV Eindhoven and Ajax, last year joined the coaching staff on the Dutch national team under Louis van Gaal.
Now Kluivert has vacated his role at Twente and told the club's official website: "I had a great time at FC Twente and it was a learning period.
"I'm ready for the next step in my coaching career."